Getting ready for work can be tough. With long hours, lots of meetings, and deadlines, looking good is important. That's where makeup helps. It hides tired eyes, stress lines, and dull skin. And who doesn't want easy makeup tips for a great office look? Makes sense, doesn't it?
The trick to nailing your everyday office makeup is finding the right balance. Avoid going overboard or being too minimal. It's important to strike that middle ground, as going to either extreme could affect your look negatively. But fret not, we're here to guide you. Let's explore a simple way to excel in your daily office makeup routine.

Don't skip the primer: Primer sets the stage for your makeup and greatly influences how the rest of your products settle on your face. It's essential for minimizing large pores, creating a seamless base for your office makeup, and making sure your look lasts. Give the Coloressence Premium Primer Gel a shot – it blends with your skin tone, enhances your base, and elevates your office makeup.
Buy Now: Premium Primer Gel

Build a Smooth Base: It is non-negotiable to have an even complexion for everyday office makeup. Employing foundation as part of your regular work makeup is a no-no. In a well-lit office situation, you need a lightweight product that won't seem cakey or artificial. Instead, use a BB cream, which hydrates your skin, protects it from UV radiation and evens out its tone. Because it provides the same function as a foundation without getting cakey or creeping into tiny wrinkles, this light coverage product is perfect for everyday usage. Try Coloressence Sparkle On BB Cream, which melts effortlessly into the skin and delivers an even skin tone.
Buy Now: Sparkle On BB Cream
Lock up your Base: Using a powder, you may conceal pores and minimize shine. The Coloressence HD Loose Powder provides a natural-looking matte finish as well as smooth and faultless skin all day. This powder helps to reduce oil, shine, and sebum on your face for up to 8 hours and keeps your light workplace makeup in place.
Buy Now: HD Loose Powder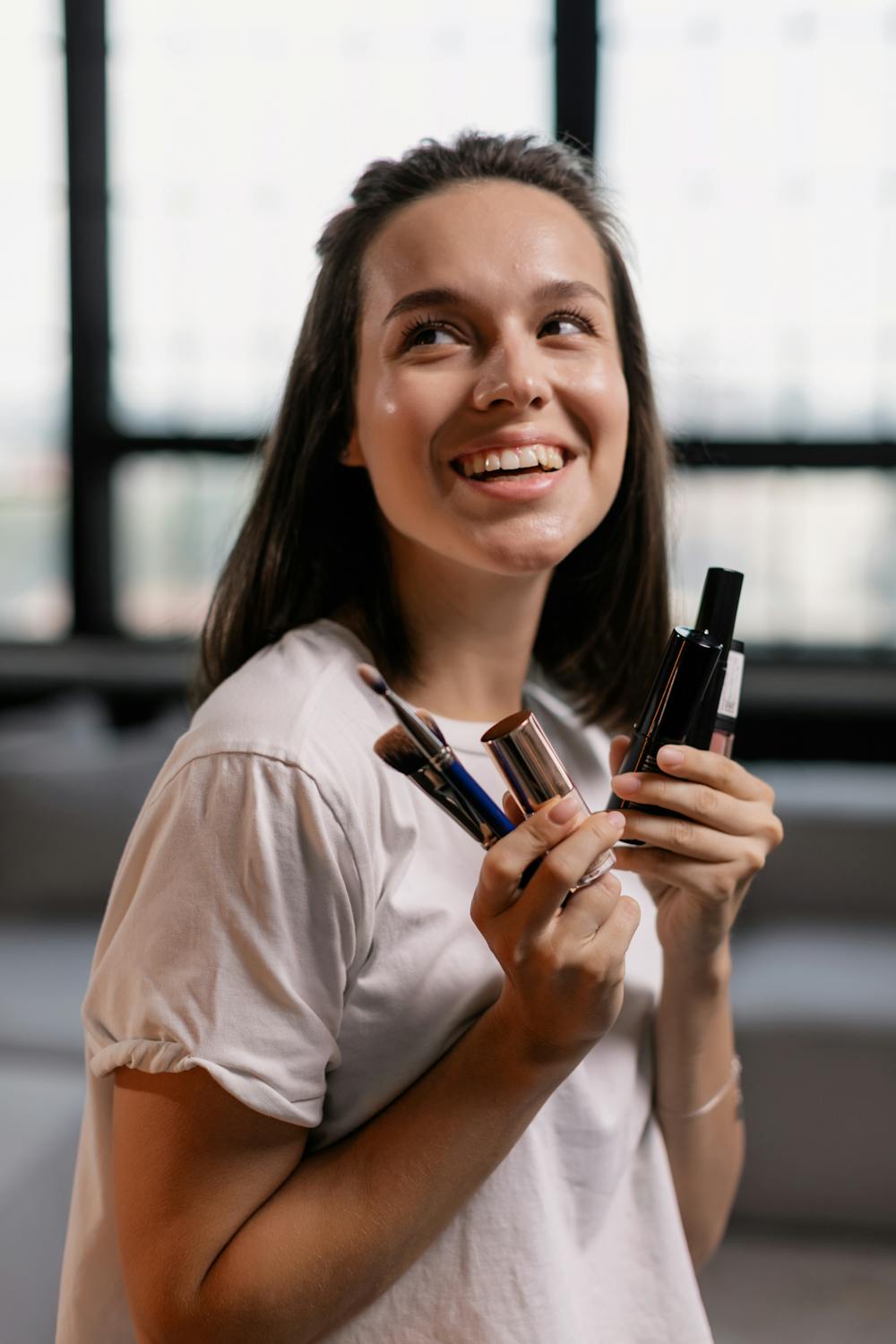 Blush it up:Don't underestimate the power of blush. It works wonders by giving your skin a lovely flush, making it look vibrant and lively. Opt for shades like peach or rose to infuse a pop of color. These hues suit all Indian skin tones and effortlessly enhance your office makeup on the go.
Buy Now: Blush
Prep Your Eyes: An often overlooked yet highly beneficial step is prepping your eyes. Just like a primer for your face, an eye primer smoothens the skin, making it easier for eye makeup to apply seamlessly and stay put. Coloressence Eye Primer is a game-changer – one application is all you need. Its waterproof formula ensures your eye makeup stays intact all day and prevents your eyeshadow from smudging.
Buy Now: Eye Primer
Let Your Eyes Shine: Enhance your eyes with eyeliner, but remember that bold black liner and glittery shadows are better suited for a night out, not your work makeup. For the office, opt for soft shades like browns or bronzes. Check out the Coloressence Brown Sugar Matte Eyeshadow Palette – it combines natural, nude, and brown tones for both subtle and glam looks. Define your eyes with the Coloressence Ink Stylo Eye Liner Pen for a confident yet understated look. Keep the line narrow and precise for a powerful boss-woman vibe.
Buy Now: Brown Sugar Matte Eyeshadow Palette

Dress your Lips: You may indeed know this, but nude lipsticks that accentuate your natural lip color are ideal for workplace makeup. Choosing the proper lipstick texture is also important; matte lipsticks may make your lips appear dry, whilst glossy lipsticks can give you a more casual appearance. Glossy lipsticks can also leak and spread color if it comes in proximity to your hair. Find a perfect ground with a creme lipstick that glides smoothly, doesn't bleed, and doesn't require too many touch-ups. If you find nude boring, choose subtle pinks and dress your lips. Coloressence Pure Matte Lipstick is an ultra-fine pigmented formula that promises to leave lips with a stunning feather-like feel.
Buy Now: Pure Matte Lipstick

Fix it Up: Finally, end your makeup with a makeup fixing spray that lets you make your makeup stay fresh and long-lasting. Coloressence FX Misty Finish Makeup Fixer does the job for you. This sweat-proof, waterproof formula & non-sticky formula lets you lock your makeup in a single spray.
Buy Now: FX Misty Finish Makeup Fixer
Here's a concise step-by-step makeup routine that pairs well with office outfits:
Step 1: Primer and Base
Apply a light primer to create a smooth canvas.
Use a lightweight foundation or BB cream for even skin tone.
Step 2: Natural Eyes
Apply a neutral eyeshadow on your eyelids.
Use a thin line of brown eyeliner close to your upper lash line.
Finish with mascara to define your lashes.
Step 3: Brows and Lashes
Groom your brows with a brow pencil or powder.
Apply a coat of mascara to your lashes.
Step 4: Subtle Blush and Lips
Add a touch of blush on your cheeks for a healthy flush.
Choose a nude or soft lip color for a polished look.
Step 5: Set Your Look
Use a translucent setting powder to set your makeup.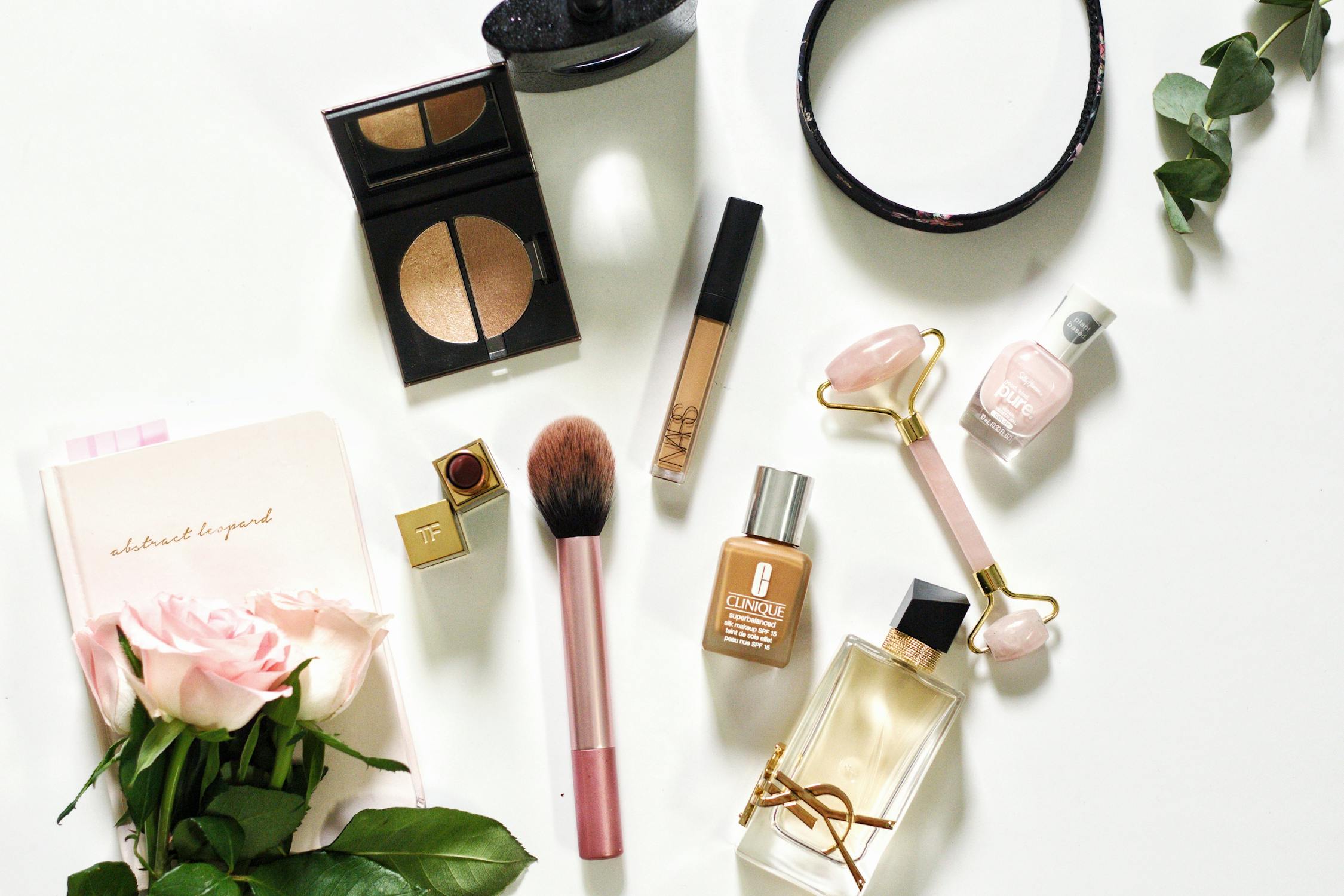 Buy more products here: https://clnk.in/tduA